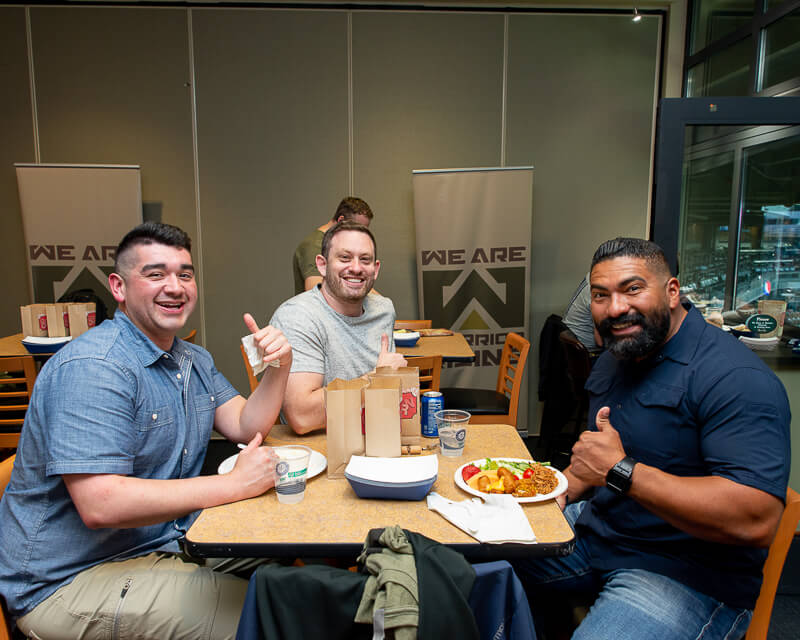 Back in September, Warrior Rising gathered some of our vetrepreneurs, a well-respected military hero, and a few CEOs for an inspirational Seattle Platoon Launch. The event included business associates from Nordstrom, Amazon, Beyond Clothing, and Boeing (to name a few). What made the launch even more special was that many of the invited guests happened to be veterans themselves.
It was a gathering of hearts and minds that just so happened to be set during a game of 'America's Favorite Past Time,' a Seattle Mariners game. While the Mariners were throwing strikes, our vetrepreneurs were mingling with some of the industry's best. Everyone involved enjoyed swapping war stories and discussing big ideas.
Not only did the launch involve networking with some of the most prominent business heads in the Seattle area, but it also included a short program about Warrior Rising. The brief program included highlighting four vetrepreneurs and the work they are doing today. But, perhaps, the highlight of the entire Seattle Platoon Launch was hearing Flo Groberg talk shop with people from all walks of life.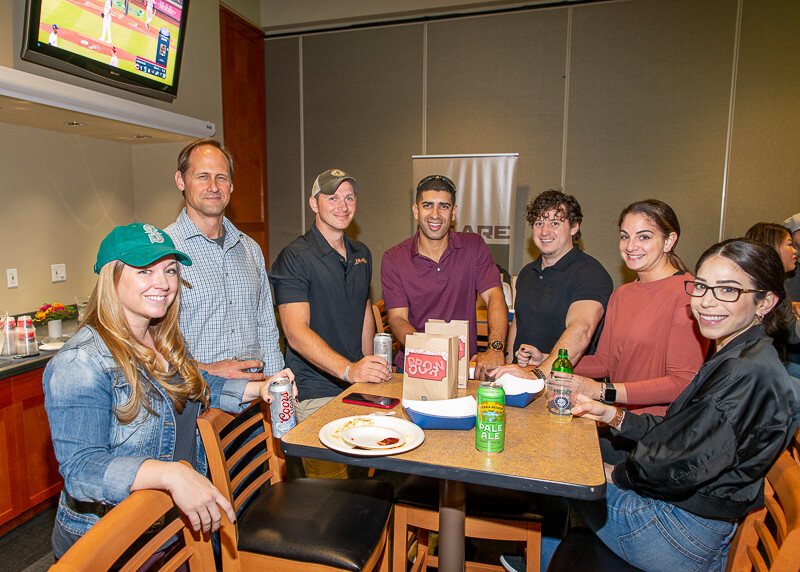 Florent "Flo" Groberg is a Medal of Honor recipient, the highest military honor. Flo was awarded the Medal of Honor for personal acts of valor above and beyond the call of duty for his actions on August 8, 2012, in Afghanistan. Flo is the 19th recipient of the Medal of Honor after the Vietnam War, the first foreign-born recipient since the Vietnam War, and the 10th living recipient. President Barack Obama awarded the Medal of Honor to Groberg on November 12, 2015, at a ceremony at the White House.
Throughout the event, Flo mingled with the crowd. Actually, at any point in the game, you would find him and 8-12 people gathered talking of their experiences on and off the battlefield. It was a team-building moment amongst mostly strangers. All in all, you could feel the camaraderie between the entire group. Even though many of those invited were future investors, it truly showed what Warrior Rising is about—camaraderie.
Another major takeaway from the event was its inspiration. The vetrepreneurs that joined us for the launch had a shot in the arm of motivation. They saw first-hand the level of support they had from the veteran and business communities. In fact, two of the four vetrepreneurs came up with an entirely new product designs during their discussions at the event. Now they are collaborating on a new product line that will take their businesses to the next level.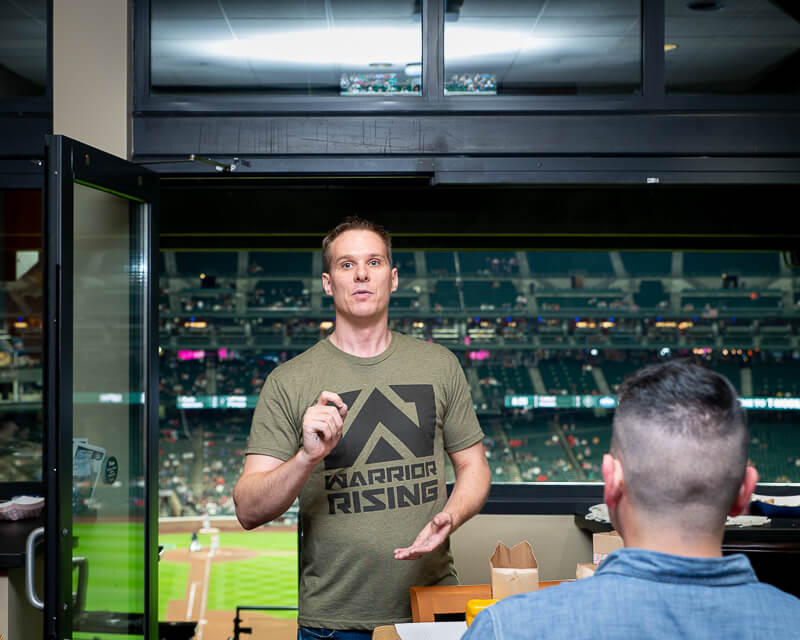 All in all, the Seattle Platoon Launch set the tone for all platoon launches in the future. Whether it is connecting with the military community or feeling inspired by those in the industry, come and learn more about Warrior Rising. We would love for you to get involved. Contact Warrior Rising to learn more about our events, sponsorships, and programs.