Founded in 2015, Warrior Rising is a non-profit started by Veterans, for Veterans. The Warrior Rising team has a singular goal: transform Veterans into Vetrepreneurs. We have achieved this through carefully selecting strategic partners in business, and leveraging a vast network of young professionals and successful entrepreneurs from a wide variety of backgrounds. The organization hosts a robust team of professionals, business owners, and experts in their fields.
Since 2015 Warrior Rising has grown from a regional to a national organization with a robust outreach. Warrior Rising has developed sophisticated programs that leverage remote learning, built a network of mentors and coaches, and has awarded grants that will result in creating 100 Veteran-Owned Million dollar businesses by 2024. The Warrior Rising team listens to veterans and provides them exactly what they need. As opposed to some non-profits, Warrior Rising doesn't give a veteran one good day... we give veterans the opportunity to earn their success and have one good life!

Origins
Warrior Rising is a Family
Sharing stories of resilience and overcoming adversity. You joined the military for a reason—you were looking for a purpose. Now that your time serving in the military is over, it can be difficult to discover your next step in life. We understand the military. We have been there. We are veterans helping veterans. We know your ethos. Our team will work with you adapting the unique skills you learned while in the military into a successful business model. Find your purpose again by joining the Warrior Rising family!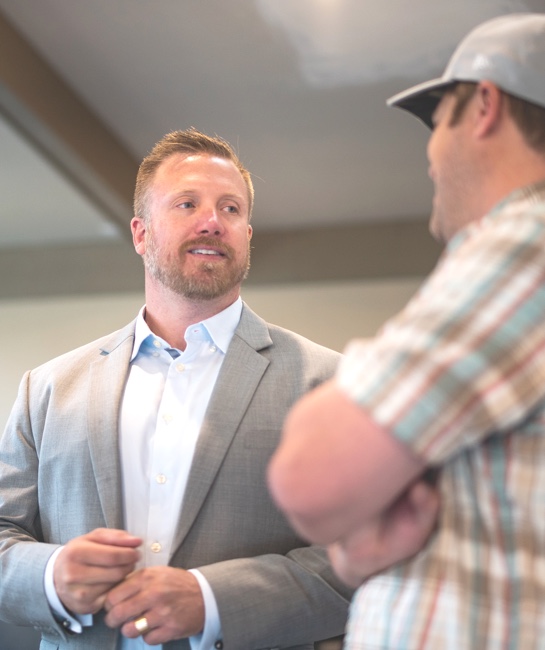 Our Founder
Jason Van Camp
Jason B.A. Van Camp is a decorated Green Beret, world traveler, and loyal friend. Jason is the Founder and Executive Director of Warrior Rising. Jason was born in Washington D.C. and raised across the Potomac River in Springfield, Virginia. In 1995, Jason was accepted to the United States Military Academy at West Point. While at West Point, Jason played Linebacker for the Army Black Knights football team, served a two year LDS-Mormon mission to Russia, and, upon graduation, won the prestigious General Loeffke Award for Excellence in Foreign Languages.

Warrior Rising is a non-profit organization dedicated to helping U.S. Military veterans achieve success in business through partnerships, mentoring and economic assistance. We take pride in providing our Veterans with opportunities to create sustainable businesses, perpetuate the hiring of fellow U.S. Military veterans, and earn their future. Join our Veterans Organization today and help our Veterans help other Veterans.
Empowering Veterans
We believe in empowering veterans to solve their own problems. While many of us were busy creating our empires back home, our veterans were serving our country and our interests overseas. They defended our freedom and sacrificed so much so we can live the life that we dreamed of. Now, it's our time to serve them.
Donate Today