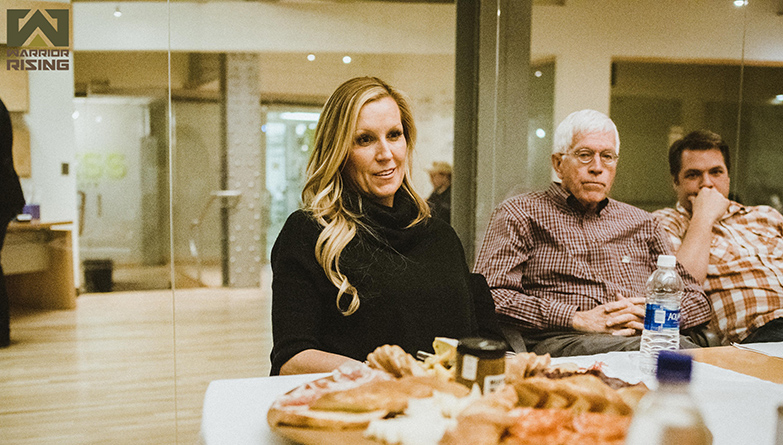 Creeds declare what one believes. But more than that, a creed is something that you live day-in and day-out. The way we live and conduct ourselves should exemplify our creed through and through. At Warrior Rising, we practice what we preach. Our creed is an essential part of our organization. We believe it inspires us, as an organization, and those we work with.
If you ever wonder what Warrior Rising is all about, look at our creed. It entails what we stand for, what we believe in, and, most importantly, who we are. We are more than just an organization helping each other improve—we are vetrepreneurs.
The Warrior Rising Creed
I AM A VETREPRENEUR
I will always be, first and foremost, a veteran.
I am not an ex-anything.
I am and always will be a Green Beret, Navy SEAL, Ranger, Marine, PJ, soldier, sailor, or airman.
I have seen things and done things that you may not understand.
I own my service.
I owe it to my fallen comrades to live life to the fullest.
I will work harder than everyone else so I can live life to the fullest.
I am an Entrepreneur.
I chose to become an entrepreneur.
My success or failure is completely up to me and no one else.
What my company does or fails to do is my responsibility.
I accept the fact that business is tough.
I do not blame others for my struggles.
I embrace the suck.
I take nothing that is not earned.
I was and will always be a Warrior.
I am a Vetrepreneur.
About Warrior Rising
Warrior Rising empowers U.S. veterans and their immediate families by providing them with opportunities to create sustainable businesses, hire fellow veterans, and earn employment. Learn more about Warrior Rising and vetrepreneurship by visiting our website today.